Let's get you off to a great start with step by step guidance! When all the steps are completed and you've become qualified within your first 45 days, you will earn this fabulous jeweled calculator

!

It really is as simple as doing one step at a time and staying plugged into me!

Be sure to the print the "Welcome Packet" below and to listen to the "Welcome Video" below to find out about my Mary Kay journey. Also, be sure to submit your "New Consultant Questionnaire" so I can learn about you!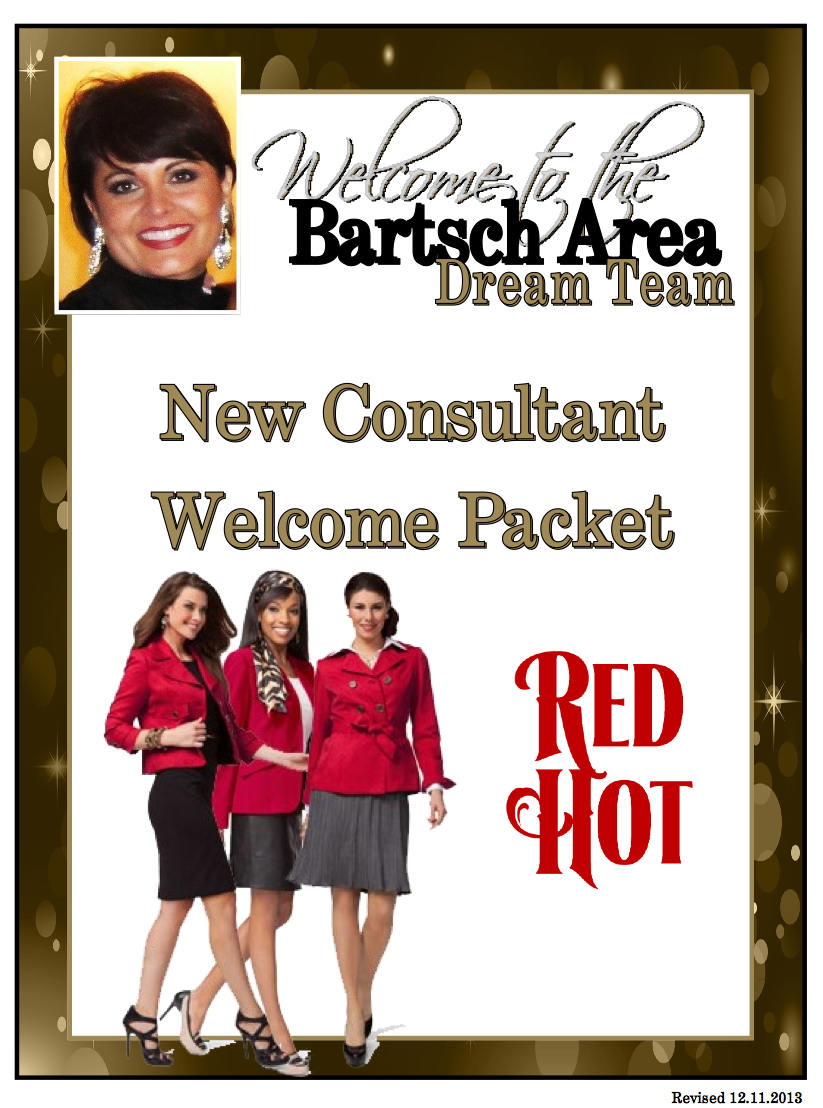 Print your welcome Packet to use as your guide!
This PDF includes the updated flip chart AND the Repair pages (Basically, there are 2 versions of pages 35 - 46 so you can swap them depending on whether you are doing a Miracle Set party or a Repair party)
Welcome to the Bartsch Unit!






New Consultant Orientation

You've made the decision to start your business by purchasing your starter kit. Now it's time to start thinking like a Business Woman, and decide how you want to run your business. Make a list of all the women you know; the only requirement they need is to have skin:)
Once you've compiled your list, proceed to watch both Inventory Videos below. Each part is less than 10 minutes each! Please contact me when you have watched the videos so that I can answer any questions you may have and discuss your options.
| | |
| --- | --- |
| | |
| Inventory Options Part 1 | Inventory Options Part 2 |
Be sure to decide and place your inventory order within your first 10 days; if there are less than 10 days left in the month, then the order must be made in the same month as agreement!
| | |
| --- | --- |
| | |
| Progress Brings Results | Body of Skincare Class Postcard |
Perfect & Power Start Tracking Sheet
Contact Everyone You Know Sheet
A Perfect Start 15 faces in 15 days; earn your Perfect Start Charm!
A Power Start 30 faces in your first 30 days; prestigious blingy Power Start Charm!
Be sure to call me with your initial list of women so I can tell you how to earn your complete set of beautiful pearls as part of your beginning training.

I will not only teach you how to share the product, but I will teach you to share the Marketing Plan! When you complete the Pearls of Sharing in your first 45 days, you could earn the complete set!

3 Interviews = Pearl Earrings
3 More Interviews = Pearl Bracelet
First Qualified Team Member = Pearl Necklace