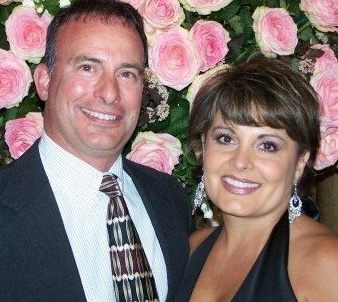 Margaret with her husband,
Ashley
Margaret owned her own Employment Agency for 7 years prior to joining Mary Kay. Working Mary Kay part time around her husband and one year old son Austin, she earned her first CAREER CAR just 6 months after joining by working 10 hours per week. She quickly realized the opportunity for an executive income and became a Sales Director just 8 months after holding her first Mary Kay appointment. Margaret earned her first Pink Cadillac one year to the month of holding her very first Mary Kay party and has earned a new Pink Cadillac every two to three years since.

As the average women in America made 37,000 last year, Margaret's first full year in Mary Kay back in 1994/1995 was $57,99, her second was over $70,00 and for the past 16 years has enjoyed well over a six figure income with past 5 years close to 200,000. She achieved every new goal as a new Director from Fabulous Fifties, Rookie of the Year in the entire Ruby Go Give Area, #1 Director in her debuting class where she was flown back to Dallas to teach the New Directors. Margaret achieved the 300,000 Unit Club in her first 8 months of being a Director, and has been recognized every year in the Circle of Achievement or Circle of Excellence.

She has earned MANY carats of diamonds and has traveled al over the world paid for my Makry Kay...Rome, Venice, Milan and Florence, Italy; Montreaux and Interlocken, Switzerland; Copenhagen Denmark; Salzberg and Vienna Austria; British
Isles, Chanel Islands, Wales, Dublin, Ireland, Hawaii 3x, Cruise to Bermuda, Stockholm Sweden, St. Petersburg Russia, Tallin Estonia; Christchurch New Zealand, Sydney Australia, Greek Isle Cruise, Caribbean Cruise, Istanbul, Turkey, Cruise from Lisbon, Portugal ending in Barcelona, Spain and next year is Argentina! She loves taking her husband on an amazing vacation every year paid for by Mary Kay.

Margaret debuted as a National Sales Director just 8 years after debuting as a Sales Director. Her Area has been recognized in the 3.3 Million in Area Sales for one year and continues to grow. Margaret lives in Cumming, GA, has been married to Ashley for 28 years and has a son Austin, who is 23 and a daughter Alexis, who is 20.
Click here to download Margaret's Accolades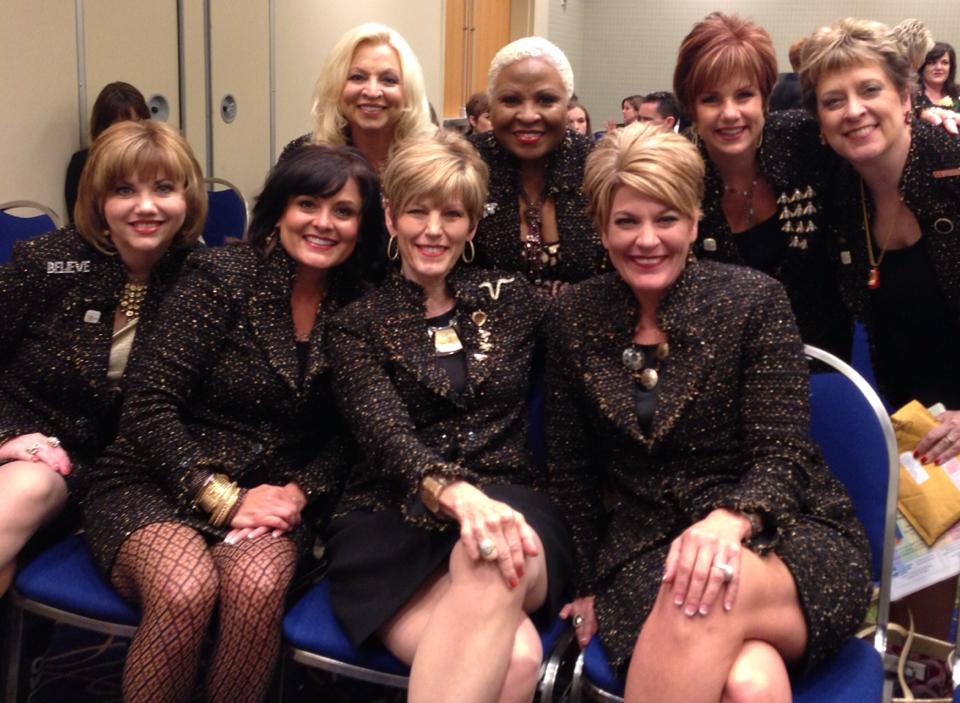 Margaret with a few of her fellow National Sales Directors!